Global epidemic, joint anti-epidemic.Because of the influence of CoronaVirus, people in the world are in a state of emergency, and security has always been the goal and purpose of Aidiflashing. Whether it is humans or pets, it is the goal that AIDI strives to guard. Therefore, AIDI decided to launch a global partner assistance program to help our partners affected by the Virus out breaks:
1. For partners who had cooperated in proofing and small batch procurement, we will assist 100 face masks for free;(New Customers can also get this benefit after first order done )
2. For partners who have cooperated with large-volume orders, we will assist 500 face masks for free;
3. For partners who have long-term cooperation, we will assist 1000 face masks for free;
The partners benefits level can be checked with Customer service,Welcome to visit us on :
https://aidipet.en.alibaba.com/ (Recommend,send an inquiry to check)
Due to different restrictions of courier companies, the courier fee for the face masks need to be transferred to us through PayPal, and then we will arrange the courier;
Hope all people can be safe.Aidiflashing Escorts for you.
Aidi Produce all kinds of professional led pet accessories to protect pets safety
High Quality Nylon Fabric Mesh Led Dog Collar

This kind of collar is a Nylon webbing LED dog collar with a buckle, 2.5cm wide, with fiber strips, an adjustable length; a 250mAH battery capacity that is USB rechargeable. It also comes in a variety of colors: Red, green, blue, orange, pink, etc. it is necessary for maintaining night safety and can be used both at home and during outdoor training sessions.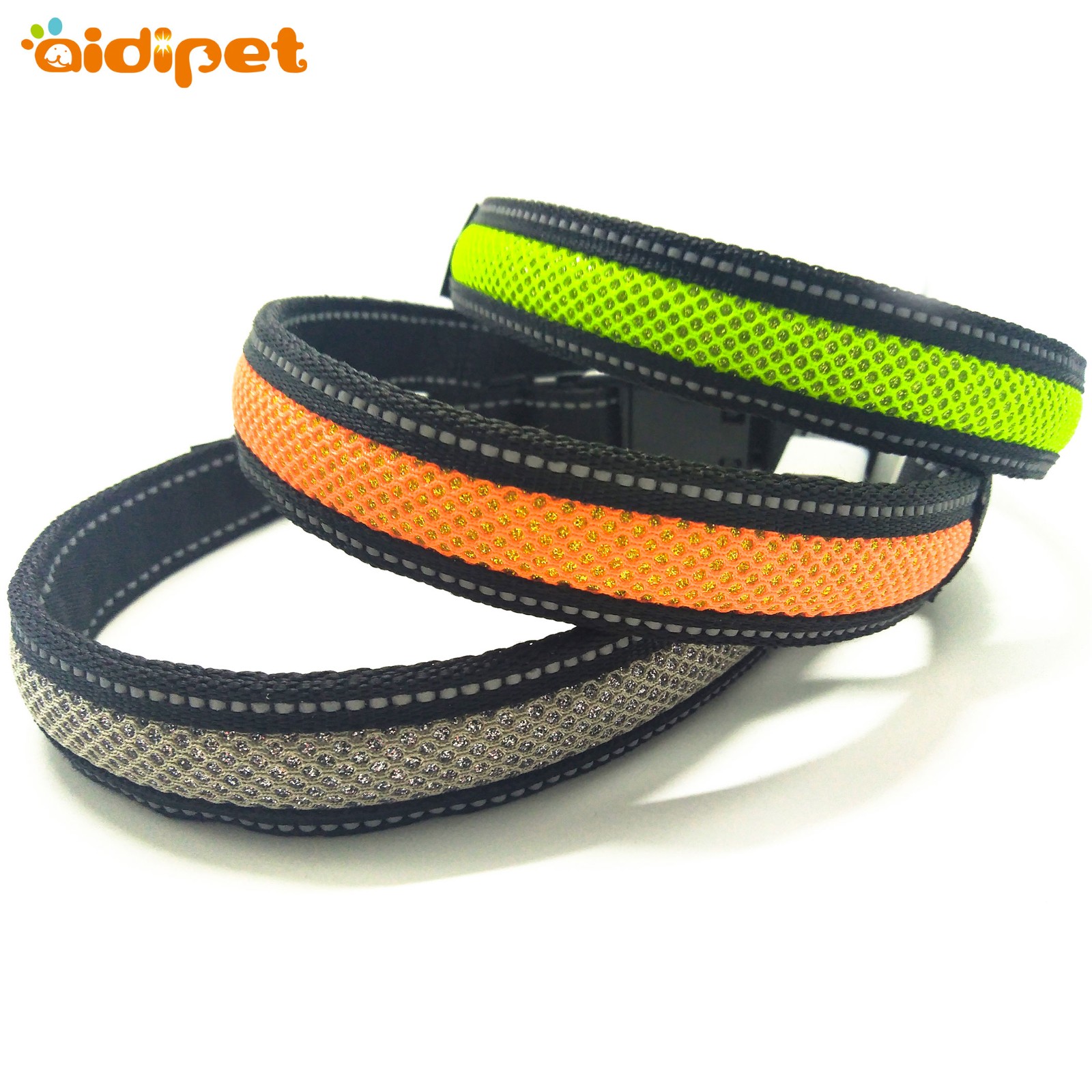 High Brightness LED Reflective Tube Dog Collar

This is a LED tube light-up dog collar, unique for its high brightness, visible for up to 500m away, 1cm wide, 70cm in length; it is Eco-friendly and waterproof, also comes in a variety of colors: Red, green, blue, orange, etc. it comes with a 120mAH USB rechargeable battery and very affordable.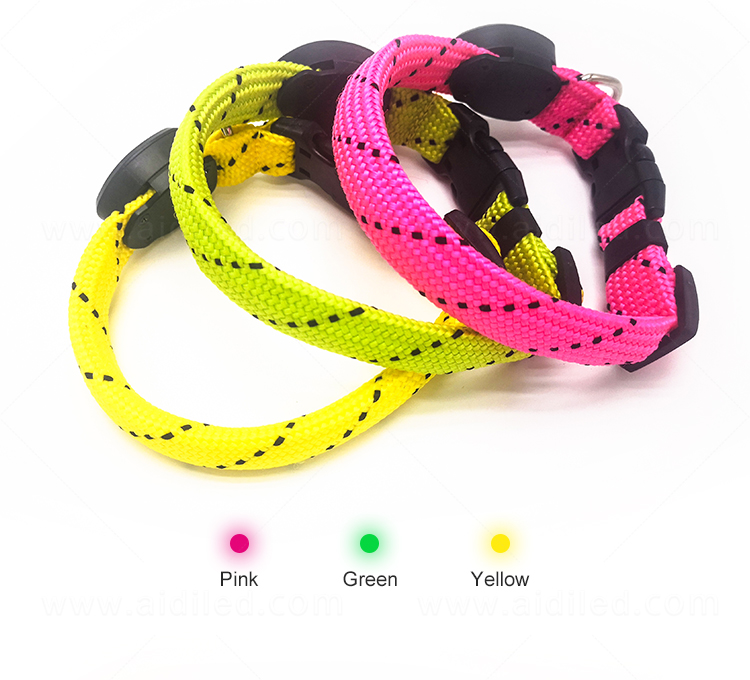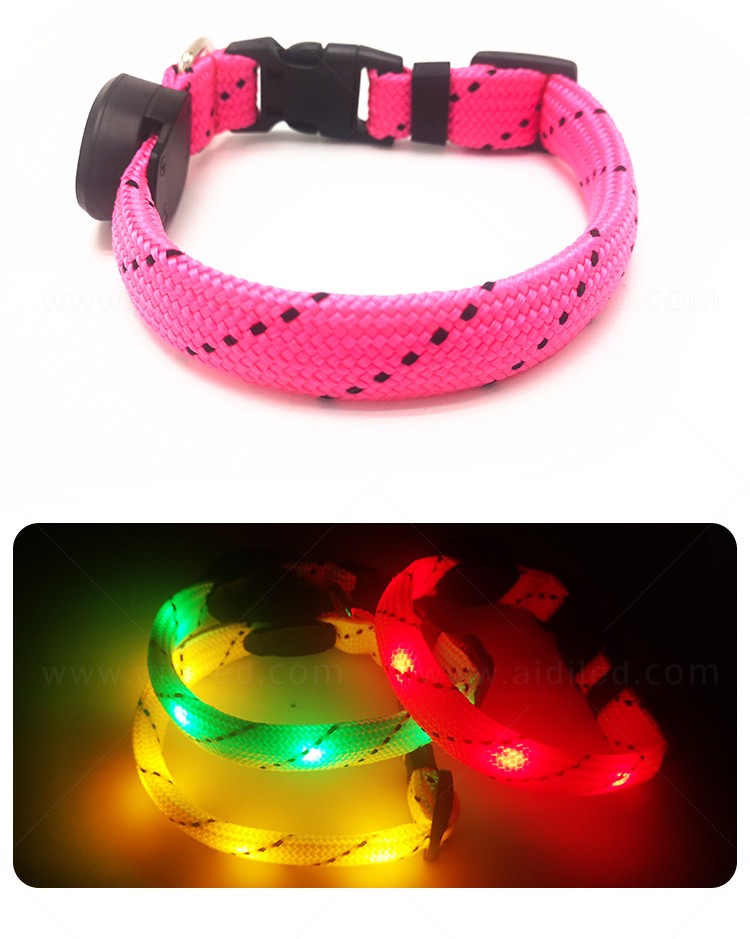 Premium Luminous Flashing LED Necklace Safety Dog Collar

This premier pet collar, which is very attractive; is hi-tech, with an optical fiber light transmission system, which is geared towards ensuring the safety of your dog. It has nylon fiber strips, 2.5cm wide, it has an adjustable length between 30-60cm, comes in a variety of colors: Red, green, blue, orange, pink, etc. Has a USB rechargeable battery and will ensure your dog doesn't get hit by a car in the night.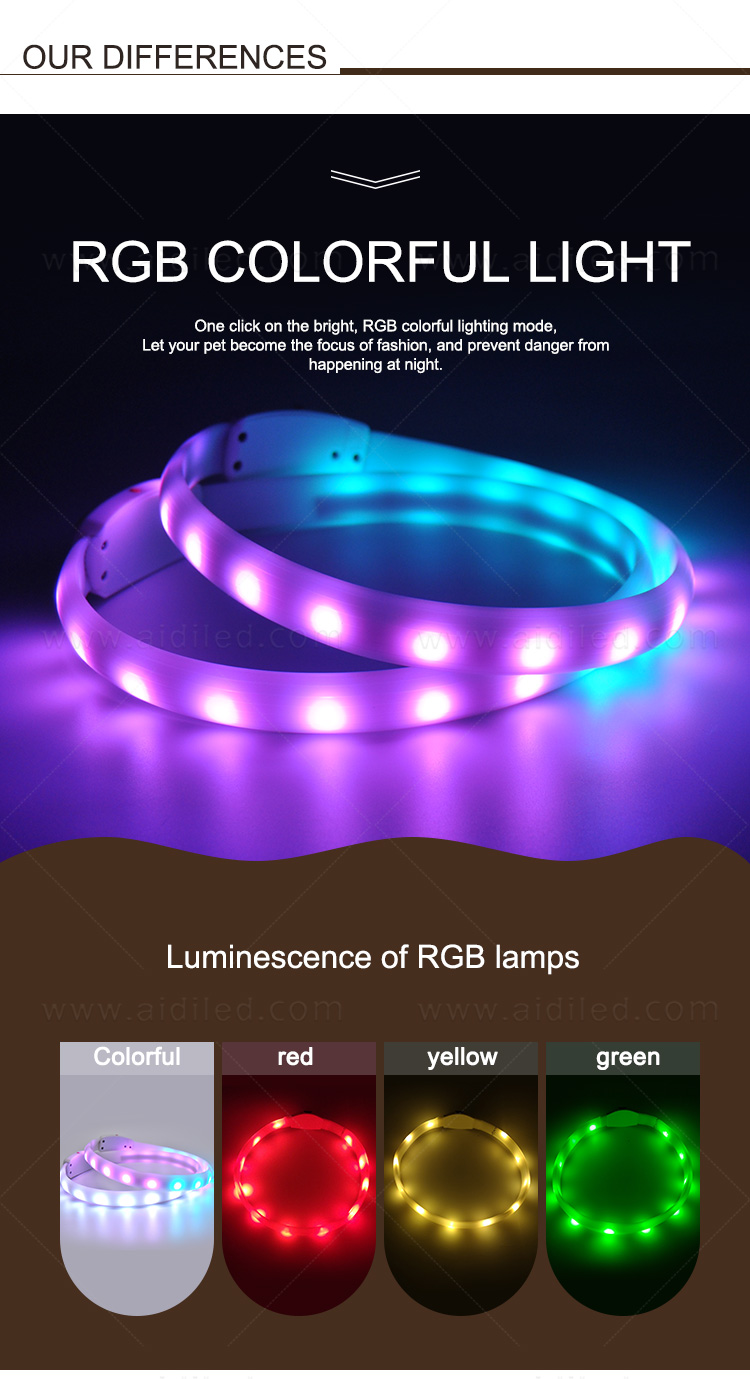 Hope you found this helpful. For more information, or make your orders online; kindly check the links below, shipment is made to any part of the world.

Links:
http://www.aidiled.com
http://www.aidiled.com/led-dog-collar/high-quality-nylon-fabric-mesh-led-dog-collar.html
http://www.aidiled.com/led-dog-collar/high-brightness-led-reflective-tube-dog-collar.html
http://www.aidiled.com/led-dog-collar/Premium-Luminous-Flashing-Led-Necklace-Safety-Dog-Collar.html
http://www.aidiled.com/led-dog-collar/Adjustable-Light-Up-Dog-Collar.html