The basic traction rope is a nylon strap, which is simple and lightweight and can be used for daily dog walking or basic training.
The length of this kind of traction is fixed and non-adjustable, usually between 1-1.8 meters, and the most common is 1.5 meters, which can meet the needs of the dog's free movement while ensuring that the owner can control the dog at any time.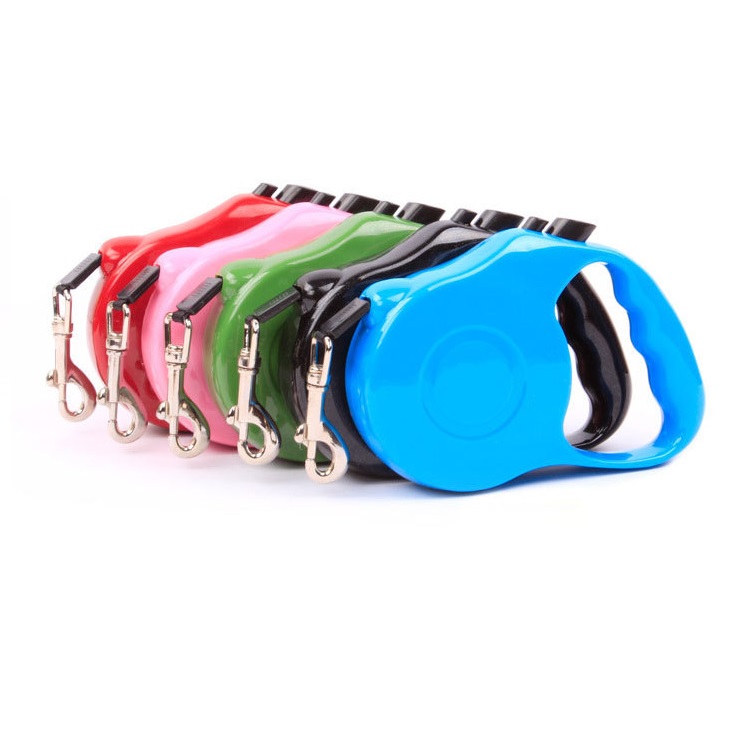 Retractable dog leash. This tape-measure design makes the leash freely changeable as the dog moves. The owner no longer has to be dragged by the dog to walk around, and the dog appears freer. However, there is a problem with this kind of pet leash, which I learned after asking the dog trainer: If there is no training, the retractable dog leash will make it easier for the dog to develop the problem of pulling the leash!
Why? The reason lies in the design of automatic rewinding. This design keeps the traction rope always in a straightened state, so the dog will always feel the "pull" from the traction rope when walking forward, but at the same time, it is a "free state" where he can go where he wants. , This is a kind of "reward" for it, so the dog will form a kind of wrong logic-as long as you pull the leash, you can go wherever you want.
Besides, for people who do not often use this kind of dog leash, there are still certain safety risks. For people who are not used to it, if the traction is too long and the dog suddenly turns, the traction rope may directly entangle your legs; even more frightening is that if you walk the dog on the side of the road, the traction rope Have been in an unlocked state of freedom. At this time, if a cat or other things that are of great interest to your dog suddenly run by on the other side, it may directly pull the leash across the road and you will not have time to lock it. Towing, and this will happen to someone coming over on a bicycle (not to mention driving).
In fact, retractable dog traction is more suitable for dogs that walk better. At the same time, the owner should always pay attention to the state of the dog. When it is time to lock, lock it, especially in places with many people and cars. It is recommended to lock it directly into a short rope. Don't let freedom be a tragedy. Besides, don't let people who haven't used it directly use this to lead your dog, it is too easy to be dangerous.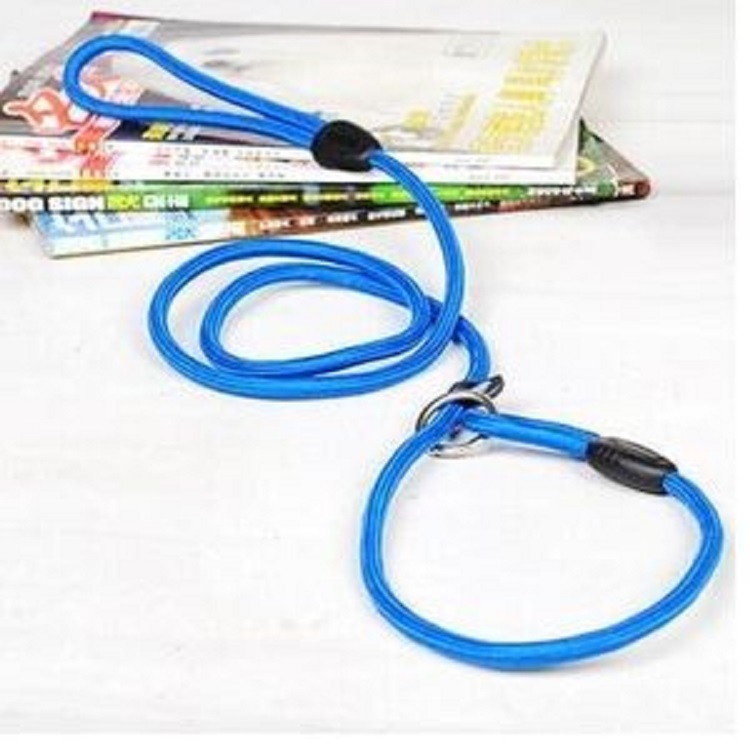 Adjustable traction rope, the adjustable traction rope is between the basic traction rope and the telescopic traction, and the length can be adjusted between 1-1.8 meters. You can adjust it to a short rope when training the dog to accompany it, and change it to long rope traction in a relatively safe place. However, all adjustments need to be stopped to re-adjust the length of each section, which is not as convenient as telescopic traction, but it also avoids the problem of not being locked in time.
Which material of dog leash is more suitable?
The advantage of nylon traction is that it is cheap, strong, and durable. And because it is made of man-made fiber, there are many patterns and colors, which is most suitable for fashionable people with controlled appearance and shovelers who pursue individuality.
[Advantages] of metal traction ropes are strong, durable, and super resistant. The most suitable for the kind of rope breaker who likes to bite the traction rope. [Disadvantage] The self-respect is heavy, which is a big burden for the puppy.
Light up dog leash with reflective/luminous material: This kind of overtime dog is most suitable for late get off work and can only touch the black and walk the dog. Some light up dog collar and leash are equipped with reflective strips, which are suitable for use in areas where cars may drive by at any time in the community. Or simply choose to add the traction of the light-emitting element, so that even the dog can find it even if it gets into the grass.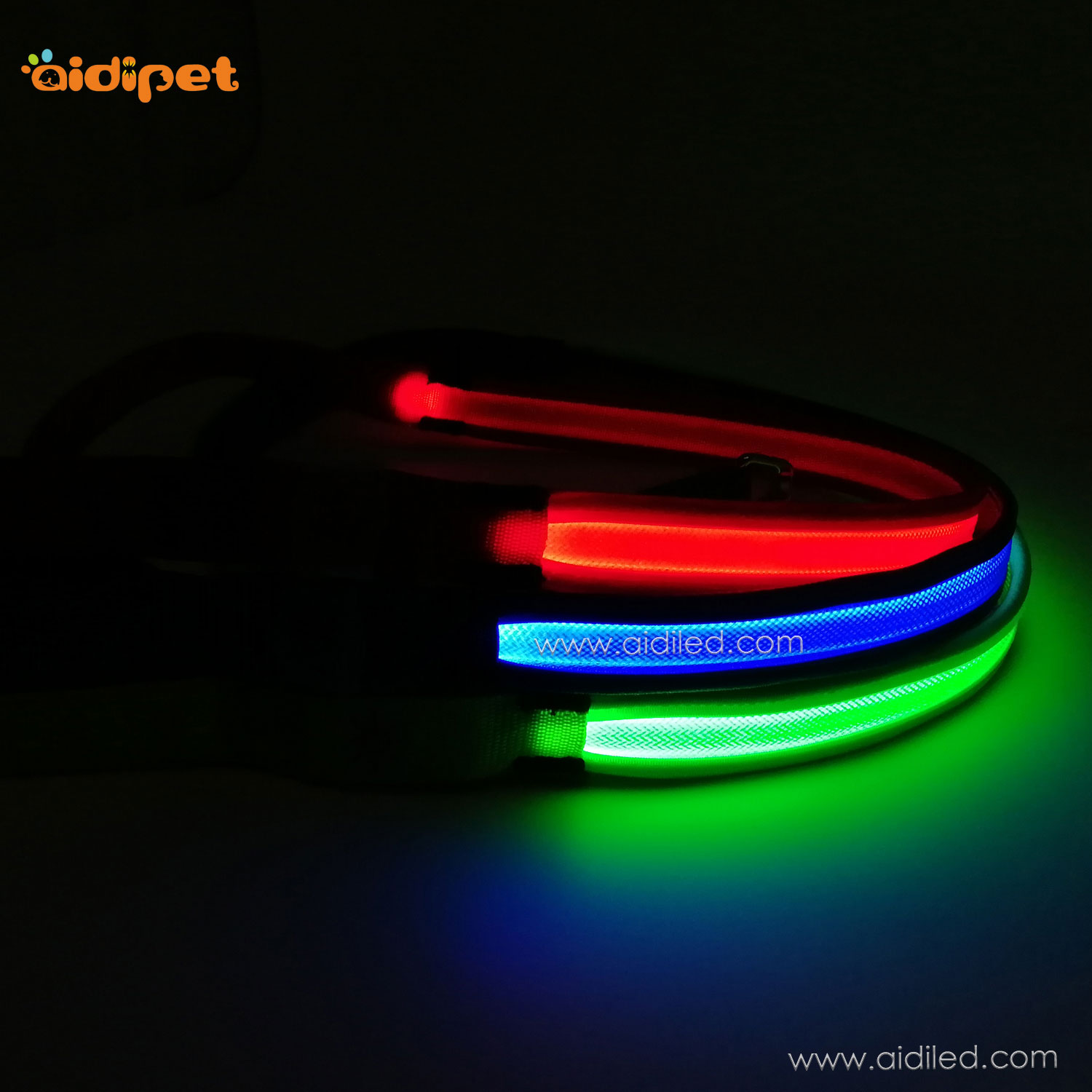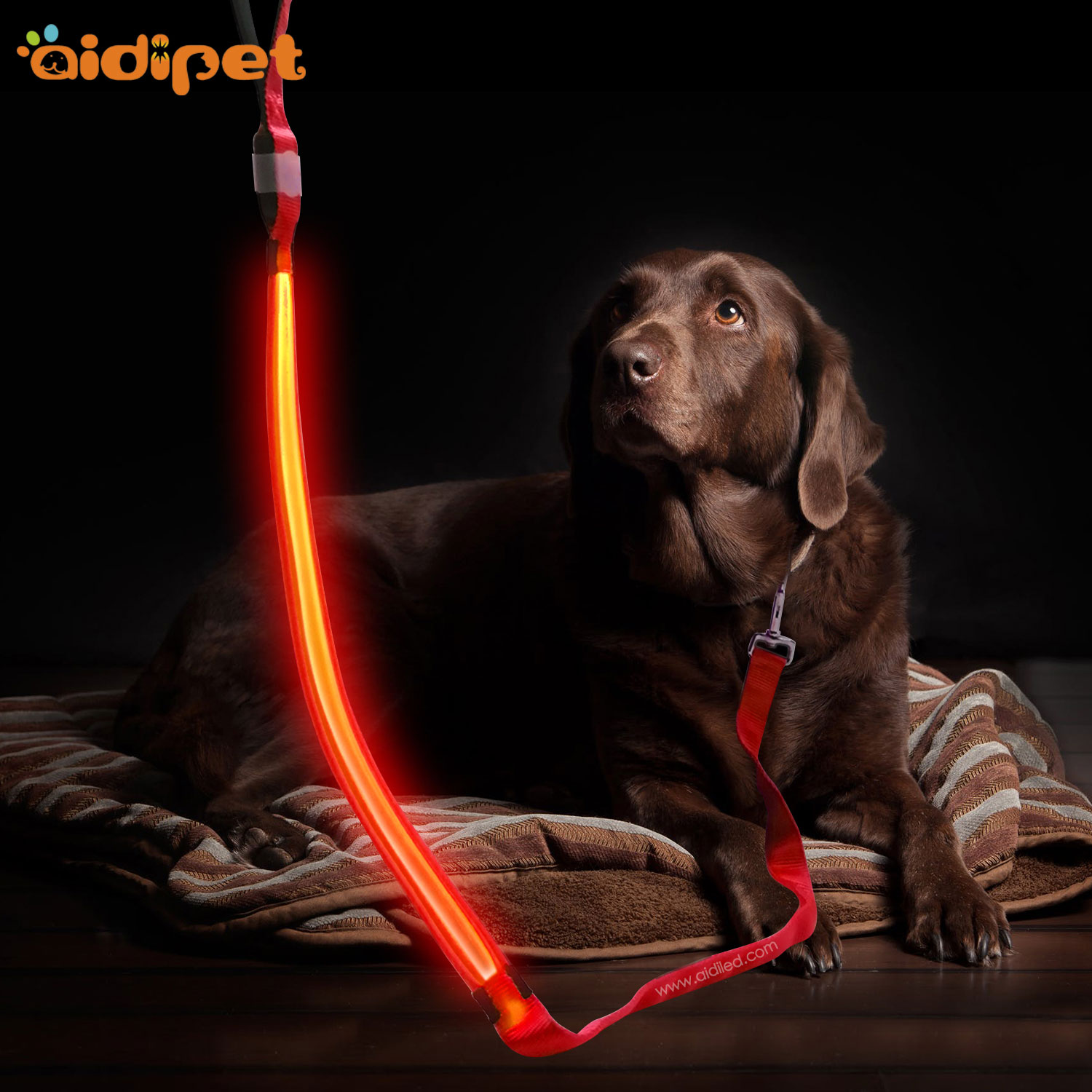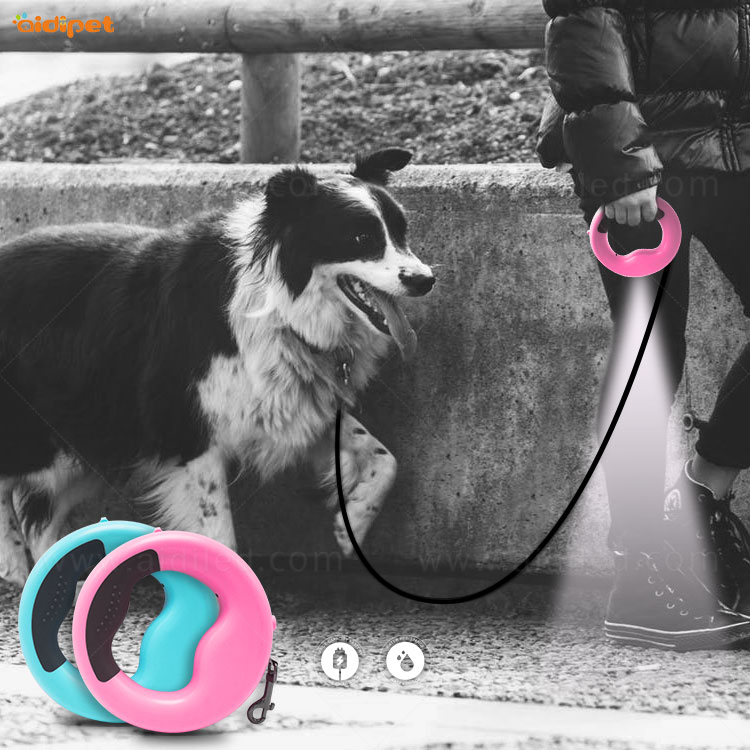 Dongguan shenghong webbing technology Co., Limited is a subsidiary company of a and printing merchandise company concentrate on pet goods-producing Situated in Dongguan City, China that provide a 1 stop provided production service (from design to manufacturing) for all kind of pet products such as directed mild pet necklace, dog collar, flashing leash, and screen text smart collar and pet toys. The mill has got BSCI and sedex audit, and all the products have been tested and accredited on CE, FCC, and Rohs, which is the national authorize testing institute. The company's R&D department center around the technology manager Makey Zhang which has almost 25 years of experience in the research and development of pet accessories merchandise especially in design and development including the following 15 more engineers team up together with their invention and creativity. The highest quality and the most professional LED Pets goods manufacturer, The top quality and many professional LED outdoor security fashion products manufacturer. Our company has several years of experience in research and development of wholesale pet products, led dog collar, led puppy leash, led dog harness, and pet toys chunk, etc and individual outdoor sport security products led travel waistband, running belt, led lighting steering belt, led flashing armband and led shoe lighting, etc.